188 Mile Long US Bike Route 20 gets a new name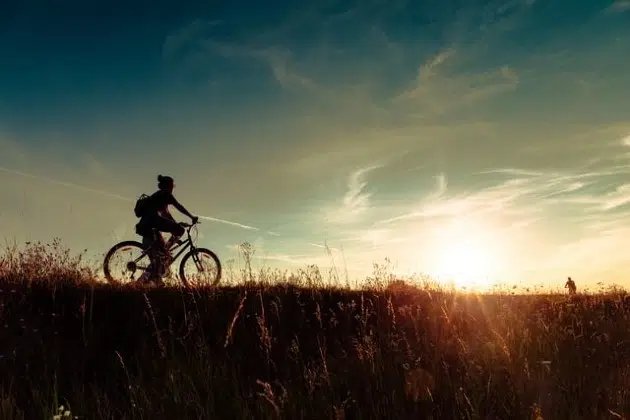 (KNSI) – A new bike path through central Minnesota is named after him.
The Prairie Lakes Bicycle Route is the new nickname for the 188-mile US Bike Route 20. The route departs from the west bank of the Mississippi River at St. Cloud in the northwest to join the Wobegon Lake Regional Trail as it travels to Osakis before joining the Central Lakes State Trail to Fergus Falls. The trail heads from Fergus Falls on a section of the North Country Trail to Maplewood State Park before merging with the Heart of the Lakes Trail. This trail is expected to be completed later this summer. From there it goes to Moorhead, the Red River and the North Dakota border. It also connects to USBR 45, also known as the Mississippi River Trail.
The Minnesota Department of Transportation had five names to choose from. Glacier Lakes Bike Trail, Towns and Fields Bike Trail, MiddleSota Bike Trail and Rivers to Prairies Bike Trail were the others.
"We are thrilled to coordinate this project to build a better future for bicycle travel across the United States," said Jennifer O'Dell, executive director of Adventure Cycling. "The latest designations are a powerful boost in this long-term effort."
Learn more about the trail in by clicking here.
___
Copyright 2022 Leighton Enterprises, Inc. All rights reserved. This material may not be broadcast, published, redistributed or rewritten in any way without consent.