30 BOLD scholars took part in an international exchange | College of Arts and Sciences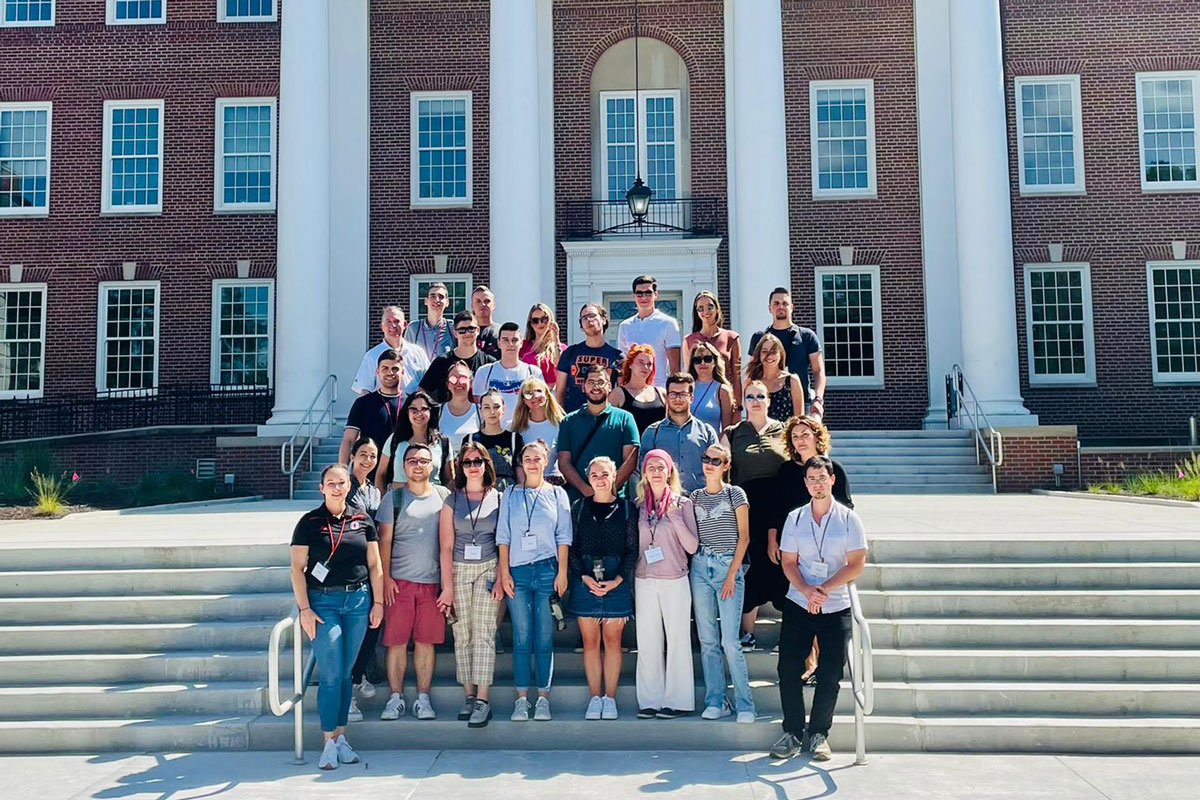 The UN's BOLD Institute on Civic Engagement hosted 30 young leaders in the United States for a five-week residency. BOLD (Bosnia and Herzegovina Youth Leaders) is an international exchange program sponsored by the U.S. Embassy Sarajevo that focuses on developing leaders, promoting international education, and positively impacting the region.
The program ran from August 14 to September 17, 2022 and included an intensive four-week residency on the UN campus and a one-week educational visit to New York and Washington, D.C. While in Omaha , BOLD Fellows participated in daily workshops. on leadership, civic engagement, conflict resolution and collaboration, took a course on global challenges and met with professors and students from various academic disciplines.
They learned about American democratic processes and values ​​directly from civic leaders such as Congressman Don Bacon, Lt. Governor Mike Foley, Nebraska Supreme Court Justice Stephanie Stacy, and the entire City Council of Nebraska. Omaha. One of the major highlights of the entire exchange occurred during the visit to the Omaha Mayor's office when the 30 fellows were awarded the title of "Honorary Citizens of Omaha", a true tribute to the group's civic engagement efforts and spirit of innovation.
The Institute provided fellows with the opportunity to study diversity, the promotion of racial, ethnic, and religious tolerance, and empowerment by meeting community leaders such as those from the Malcolm X Foundation, El Museo Latino, OneWorld Health Centers and TriFaith Initiative, the latter a campus that brings together a synagogue, church, mosque, and interfaith center on 38 acres in the heartland of the United States.
BOLD Fellows have also explored different ways civic engagement initiatives have helped transform Omaha neighborhoods through the arts, affordable housing, and education and training programs for children, and even spent an after lunch cleaning and weeding the City Sprouts urban farm, which builds local food systems and strengthens the economic viability of minority neighborhoods. Through these experiential learning opportunities, fellows learned practical skills and exchanged ideas and knowledge with their American counterparts.
A core part of UN scholar exchange programs is travel to cultural and historical sites throughout the Midwest, which is why the Institute has included a three-day visit to the Winnebago Native American Reservation and its museum and college, the Lewis and Clark Center in Sioux City, Sioux Falls, as well as Mount Rushmore and Badlands National Park in South Dakota.
Additionally, fellows had time to explore the region and participate in American holidays and celebrations, such as concerts, comedy shows, barbecue parties, and sporting events with UN students, Labor Day festivities and shared a traditional Jewish Shabbat meal with our faculty. and staff. After leaving Omaha, Fellows spent two days soaking up New York's rich and fascinating culture, exploring its many immigrant neighborhoods and iconic landmarks including the Statue of Liberty, Wall Street, the Nations United Nations and the 9/11 Memorial. The group had their first BOLD marriage proposal when two contestants got engaged in the center of Times Square.
The excitement continued as the fellows traveled to Washington, DC, where participants spent the final three days of their exchange program in the United States. They visited the United States Capitol, the Library of Congress, several Smithsonian institutions and some fellows even received a wave from President Biden as his motorcade left the White House. During their time in DC, BOLD Fellows presented action plans to State Department personnel in the areas of human rights, environmental sustainability and conservation, advocacy STEM and non-formal education, youth and women's political engagement, government transparency, hate speech and safety in the digital environment, among others. Proposed projects aim to strengthen their communities and democracy as a whole in Bosnia and Herzegovina, and are eligible for funding opportunities through the U.S. Embassy Sarajevo.
Although all participants agreed that it was an unforgettable experience, an unforgettable month full of education and adventure, one fellow summed it up best by saying: "When we return to Bosnia Herzegovina, everything will look the same, but we will never be the same again."
The UN Institute on Civic Engagement looks forward to welcoming the next groups of BOLD changemakers and innovators in the summer of 2023. For more information on BOLD, please visit the website. 'UNO BOLD and follow us on social media, BOLD Facebook page.
About BOLD: The BOLD program team consists of Dr. Lana Obradovic, Director of International Studies and Senior Director of BOLD; Dr. Patrick McNamara, political science instructor and academic director for BOLD; Julie Jimenez, Administrative Director for YSEALI and Head of Grants for BOLD; and Michael Butcher, grants coordinator for BOLD and YSEALI.