A Day in the Life of a Physiotherapy Clinical Director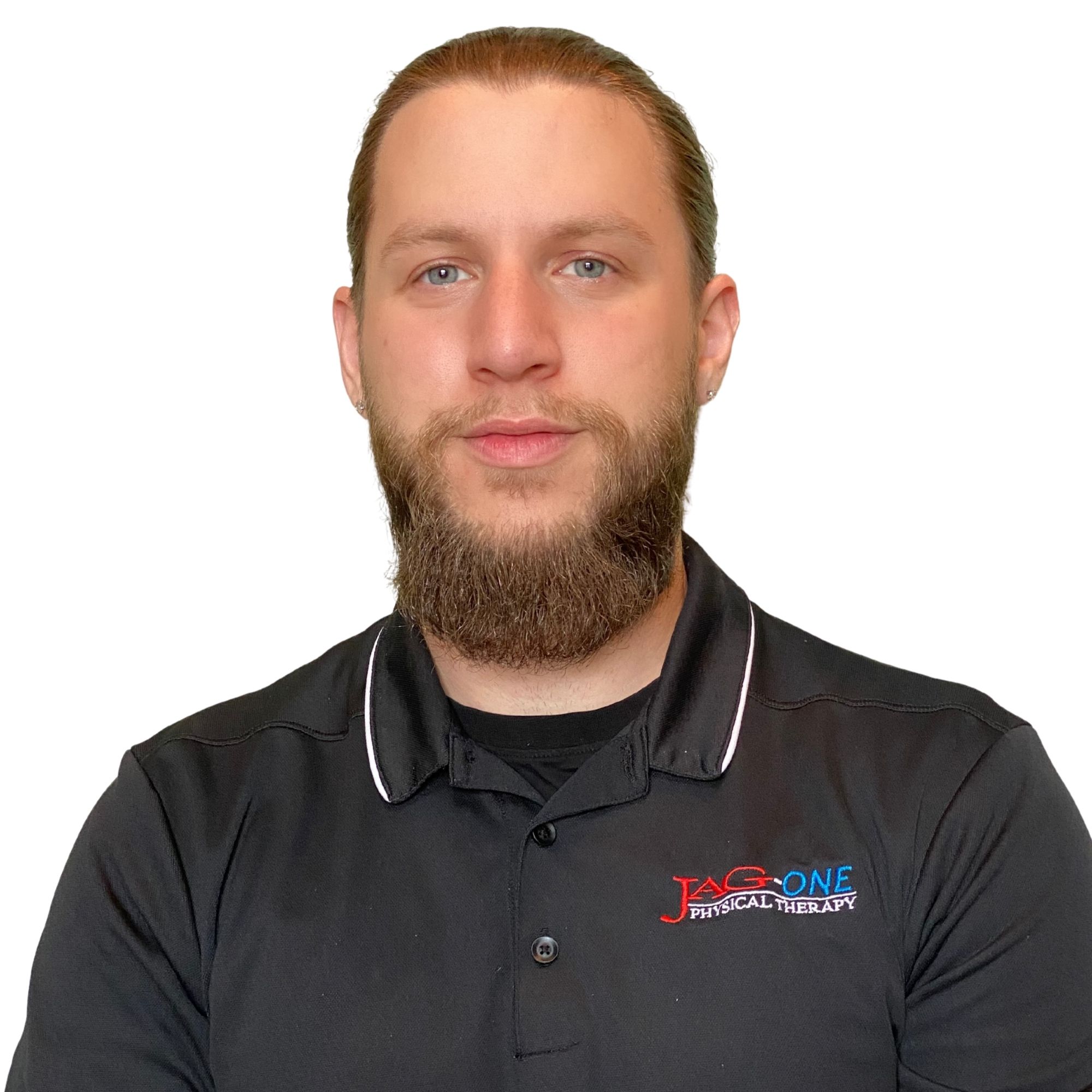 Eric Fichera, 2018 graduate of the Doctor of the Physical Therapy (DPT) program
Can you talk a bit about your professional journey since earning your Doctor of Physical Therapy (DPT) degree from Touro College School of Health Sciences in 2018?
After graduating, I started working for JAG-ONE Physical Therapy in November 2018 at their Staten Island facility. While employed there, I started studying for my Orthopedic Clinical Specialty degree and took the exam in March 2021. This test was very difficult, but I did well and I I was eventually promoted to Clinical Director in July 2021. I was then moved to a brand new location in Newport, Jersey City. It was my responsibility to get this clinic up and running. Once that was completed, I was moved to a new office in Staten Island on South Avenue, where it was again my responsibility to get this clinic up and running. Learning the ins and outs of growing a new location, including reviewing office profit and loss, attending networking events, and improving community outreach, was an experience great for me, both personally and professionally.
What are your responsibilities in your current position? What does a typical day look like?
As Clinical Director, I focus on managing and helping to expand the clinic where I work. We provide many services ranging from physiotherapy and occupational therapy, sports medicine, injury education and prevention, hand therapy and athletic training services. We also offer innovative treatments that many other physiotherapy clinics don't, including the Graston Technique, a manual soft tissue therapy service to break down scar tissue; the Schroth method, a spinal therapy that treats unnatural curvatures of the back; and women's health services that address musculoskeletal and postnatal issues.
My current responsibilities include treating patients, supervising staff, ordering clinical and office supplies, and building new relationships with area physicians. As a manager, I play a role in virtually all clinical and clerical tasks, whether it's answering the phone, cleaning tables, fixing clinical equipment, or onboarding new employees.
Why did you choose physiotherapy?
Growing up, I did a lot of sports, but I especially loved karate and weightlifting. I had a few minor injuries along the way, but the most notable was a rotator cuff tear. To treat my injury, I went to One on One Physical Therapy, before the company merged with JAG in Staten Island, which ironically is the same place I ended up working after graduation. While I was able to successfully recover from this injury, the unforgettable experience sparked my interest in the profession of physiotherapy. This, in turn, prompted me to change my college major from business to psychology, and I then started volunteering at One on One Physical Therapy, which eventually led to a helping position.
How has Touro helped you prepare for this challenging career?
I had a phenomenal experience at Touro School of Health Sciences. The teachers and staff were incredibly helpful and genuinely cared about each student as they helped us learn and grow. I also made lifelong friendships as a student, which I am grateful for. The program was challenging and I worked diligently during my time in the college classroom, but these challenging scenarios fully prepared me for what I currently experience day to day in my role.
Some of the key skills I use daily include performing thorough exams, manual therapy, and educating patients on the details of their diagnosis. After completing five clinical rotations ranging from short-term bedside hospitalization to dynamic and lively outpatient orthopedics, I was also ready to start my first job.
What do you envision for your future? What is your dream career?
Over the next few years, I hope to advance the success of the clinic where I currently work by building and fostering relationships with referring physicians, expanding staff, and continuing to provide excellent patient care. I also hope to continue to climb the ladder and become a regional manager.
Do you have any advice to share with future students interested in pursuing a career in physiotherapy?
The best advice I can give to someone who wants to pursue a career in physiotherapy is to get as involved as possible in their ideal work environment. I started as a volunteer cleaning tables and getting hot and cold compresses. It seemed like small tasks at the time, but engaging with patients and getting used to the workflow and the overall environment has been an amazing learning experience for me. Showing compassion and genuinely caring for each patient are essential skills to possess in this profession and if these are not your strengths, you may want to consider entering another field. It's also helpful to start working in a position where the responsibilities aren't overwhelming so you can learn from scratch. If you can follow an orthopedist or someone in a similar role to understand the mindset of patients when you see them, that will be invaluable to your future success.