Christine Lattin: LSU experimenter still torments the birds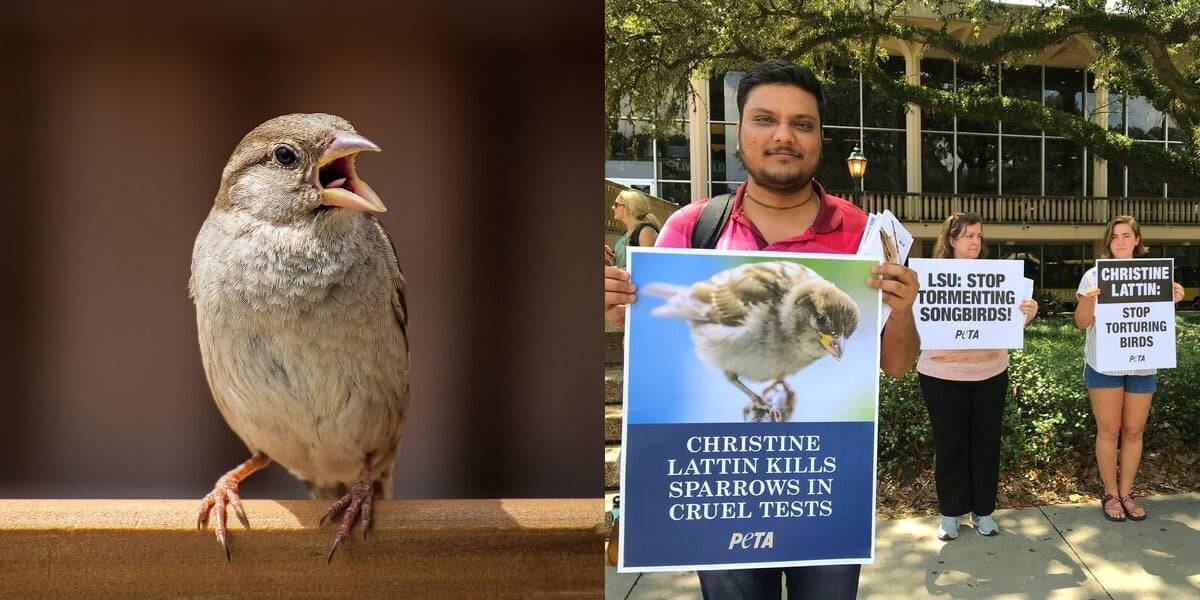 PETA wanted details about the latest round of unnecessary deadly bird experiments conducted by Louisiana State University (LSU) resident Christine Lattin bird killer, but the university refused to hand over the records. So PETA sued LSU—and won.
Now LSU must finally spit all the documents he was legally required to provide about the gruesome and state-funded experiments in Lattin. After reading the tapes that LSU went to great lengths to hide, we know why school officials surrounded the train cars to protect her.
Lattin, LSU's bird threat, trapped and killed 123 birds over a 13-month period ending June 2020. That's an average of about two birds a week, every week, for over a year. She trapped 31 of these birds in East Baton Rouge Parish before March 2020, when she and her attorney relied on the city of Baton Rouge for an exception to its bird protection ordinance.
It appears that some of the birds she trapped were so stressed by their sudden removal and imprisonment – a condition described as "stunting" – that they simply died or were killed within a week.
Lattin, whose past experiments have included feeding crude oil to birds and calling it "science," once again plumbed the depths of absurdity – and cruelty – in this latest round of experiments. Supposedly to test the sparrows' fear of unfamiliar objects (known as "neophobia"), she denied them food for 15 hours, then put random objects, such as lights flashing lights, yellow pipe cleaners, a purple plastic egg, a tinfoil hood, gold bells, pink puffs and an unopened blue cocktail umbrella – near their dishes, to see with what ease the birds would approach.
That's it-that's the whole experience. Place a cocktail umbrella in front of starving, abducted birds, watch, record video, then kill and dice their brains to analyze differences in gene expression.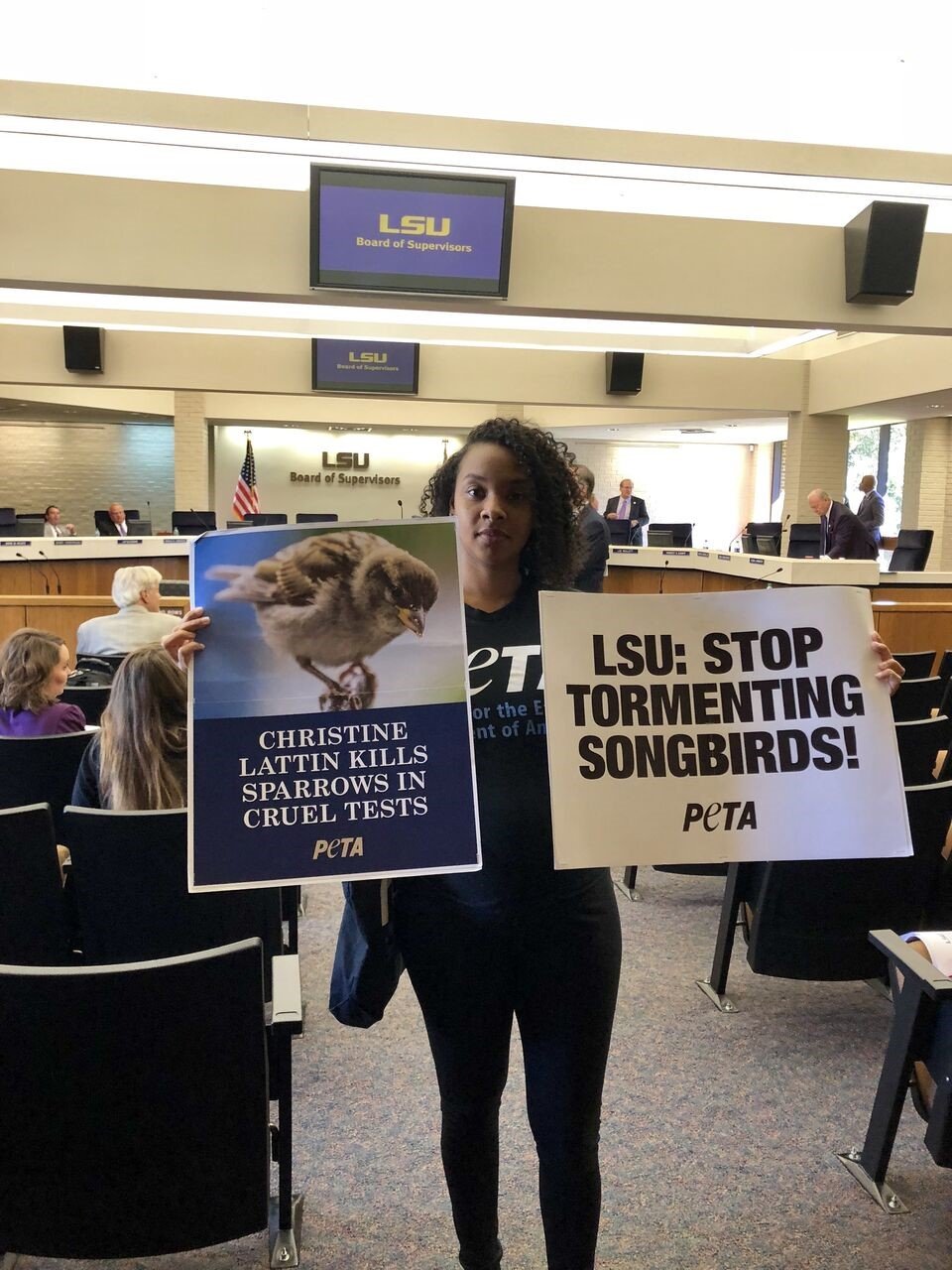 Lattin also designed spin-off experiences based on this deadly clown show. She caged birds in pairs to see how one partner's behavior would influence the other. She examined the microbes in the birds' stomachs to look for differences in birds that reacted differently. And she injected the birds with hormones to see how it affects their reactions to whatever was in her pocket that day.
If that sounds cruel and meaningless to you, you're right. He is.
Studies of one species of bird do not guarantee insight into the responses of other species to the same environment or stimuli. If there is a genetic basis for neophobia in the sparrows that Lattin traps, imprisons and torments – that is, if there are differences between the genes of sparrows that exhibit fear of new objects and those of those that come close to it easily – it wouldn't. necessarily have any relevance to free-living sparrows, other bird species, or humans. Lattin only produces data to be able to publish articles, obtain funding and qualify as a scientist. Animal testing is an industry specializing in cruelty. That's all.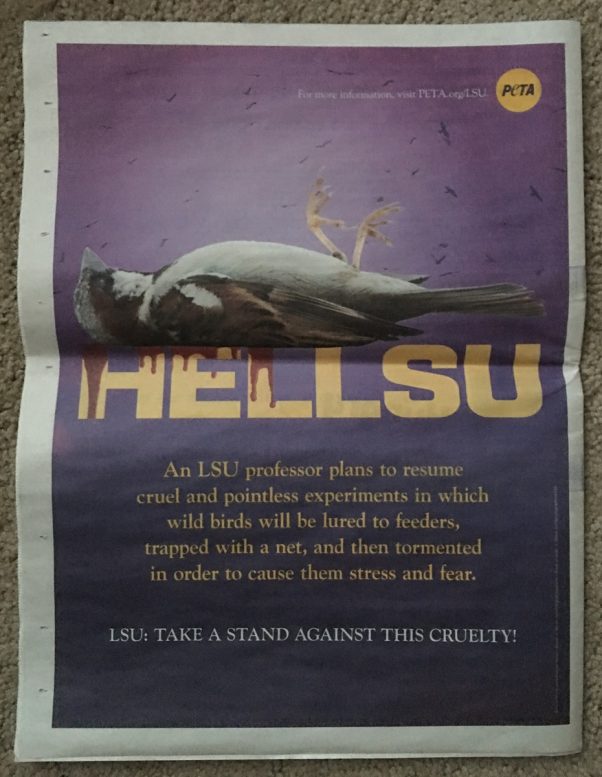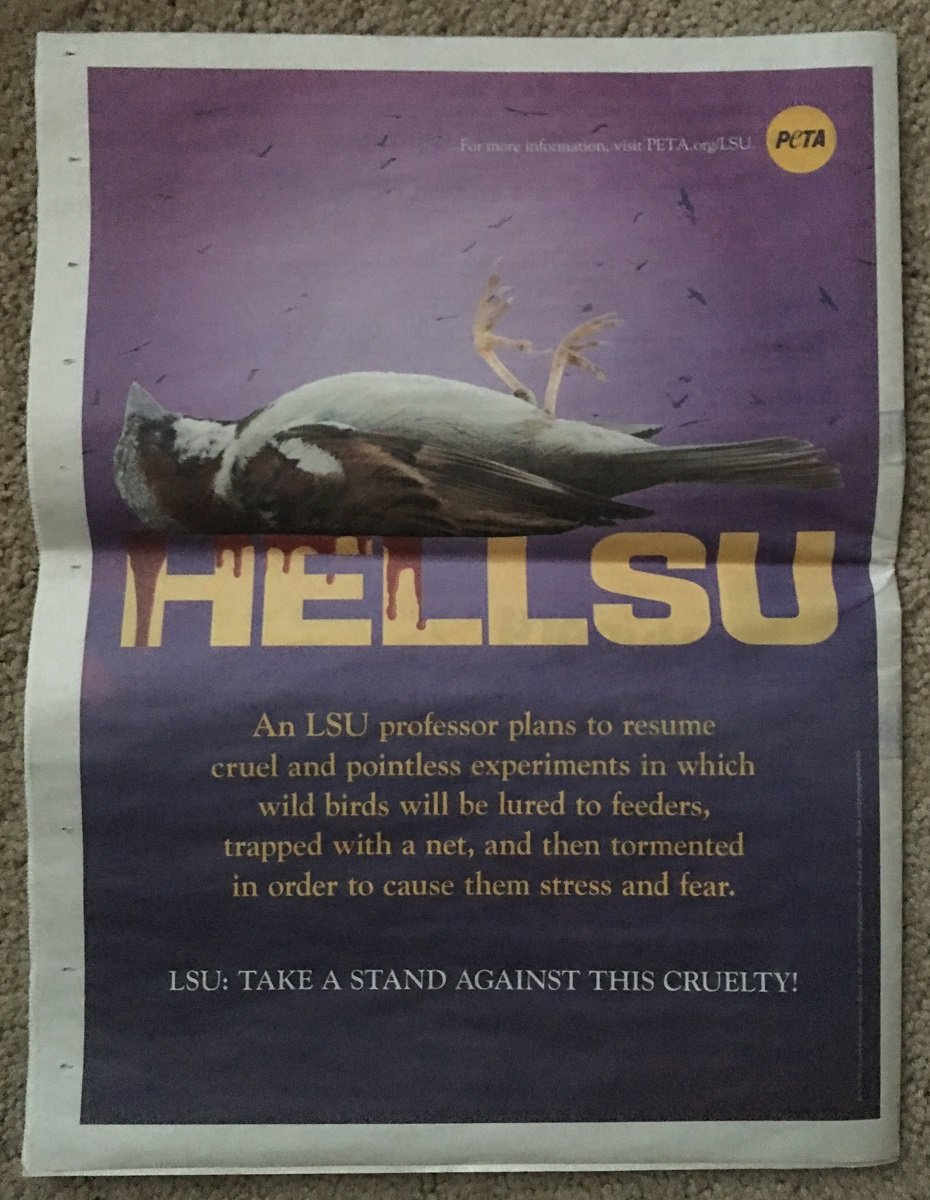 In one of his previous experiments, Lattin held two groups of wild sparrows in captivity for two weeks, then killed and dissected them. She injected one group with a drug that suppressed their adrenal function, and the other group was a control group. The only difference seen in birds that received the adrenal drug was that they wiped their beaks slightly less often – a finding that has no practical relevance for clinical treatments or alleviating the stress of captivity in the wild animals. It only produced more dead birds.
Christine Lattin must not continue to insult science and kill more birds in depraved experiments that inflict pain and are meaningless.
Please urge LSU to end its cruelty: