More than 17,000 strikes on civilian objects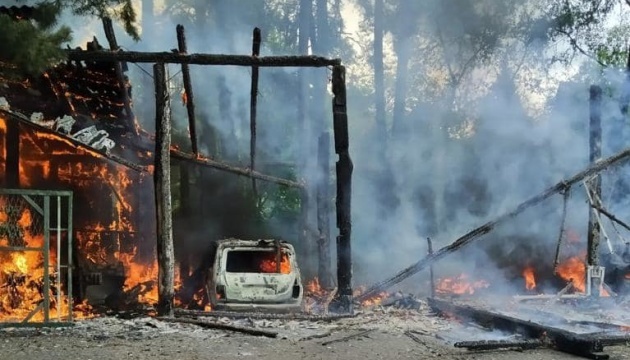 Five months after the start of the full-scale invasion of Ukraine, the Russian aggressor attacked civilian objects 60 times more often than military objects.
The relevant statement was made by the Center for Countering Disinformation (CCD) of the National Security and Defense Council (NSDC) of Ukraine on Telegramreports a correspondent of Ukrinform.
"Despite Putin's statement that 'the Russian military does not hit any civilian objects', five months into the war, Russia has attacked civilian objects about 60 times more often than military objects. Numerically, this is 17,300 strikes on civilian objects, and about 300 – on military objects. First, Russian occupiers strike civilian infrastructure in settlements along the front line," the report said.
According to the CCD, the Kremlin expects the shelling to encourage local residents to stop the resistance and take a stand against the "Kyiv regime".
The "scorched earth policy" replaced the Russian military's stake in mobile groups penetrating deep into the country, which had failed.
In general, more than 50% of the total housing stock was damaged or destroyed in Mariupol, Kharkiv, Chernihiv, Bucha, Sievierodonetsk and Lysychansk. More than 3.5 million Ukrainians have lost their homes, representing 8% of the country's population.
Russian troops also target health and educational institutions, cultural objects. In particular, more than 830 health institutions, 2,129 educational institutions and 530 cultural and artistic objects were damaged throughout Ukraine.
Another reason for frequent strikes on civilian objects is the low accuracy of Russian weapons and the fact that Russian troops may use outdated or incorrect data. According to the CCD, more than 70% of Russian missiles miss the intended target.
Nevertheless, the use of the "scorched earth policy" is recognized as a crime of war and terrorism throughout the world, the CCD pointed out.
mk