Neolender CEO reveals broker plans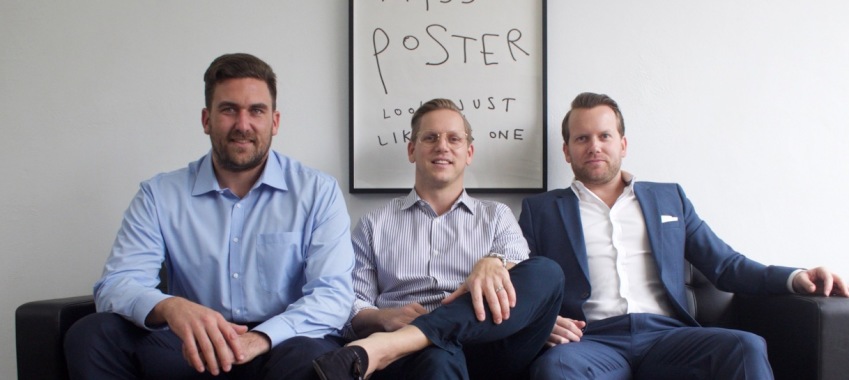 The co-founder and CEO of new mortgage lender WLTH revealed his distribution plans, which include the broker channel.
Brisbane-based digital loans and payments provider WLTH hit the market earlier this month, announcing plans to issue $ 1.23 billion in residential and business loans by the end for fiscal year 2022 (FY22).
FinTech is the brainchild of Brodie Haupt, Drew Haupt, Darren Hodgkin and John Kerr, and builds on the growing group of entrepreneurial companies spanning wealth management, property management and mortgage brokerage.
The new loan offering will cover a range of homeowner and business loans financed through a mortgage warehouse. WLTH is also planning to open a fundraiser on January 30 for seed funding.
While direct leads are currently distributed through WLTH's in-house loan specialists and business support managers, WLTH is also in beta testing through its mortgage brokerage branches, Inception Finance and Bayside Finance, with the intention of launching entirely through the broker channel on March 1, 2021..
The broker offering will initially be available to brokers with their own ACL / those able to delist the panel, while talks with aggregators are finalized.
The co-founder of WLTH said that WLTH will also offer brokers the ability to deposit loans digitally through a "complete brokerage platform", to remove paper-based applications and provide transparency and ease of use for brokers.
Speaking to The Adviser, WLTH CEO Bodie Haupt said the decision to go into lending was a natural evolution of the group's journey.
He explained, "Through our finance brokers, we already understand intrinsically how finance should work for brokers and end consumers.
"We had already built a real estate consulting business, a personal finance management tool (Moneymgmt) and a proptech tool (Properlytics), to fuel our ecosystem and increase customer value. It seemed like a natural progression for us to get into the challenger and digital lending. "
WLTH's initial loan offer is a variable rate offer for homeowner borrowers (from 2.09% / 2.15% comparison for LVRs up to 80%), but Mr Haupt added that fintech also underwent commercial loans, seeking to gain market share by offering companies mortgage offsets of up to 80 percent of the LVR.
"Our idea is to try to have the widest product line on the market for a challenger lender, because that's probably one of the biggest issues we've had with other new players in the market. "They're very limited in their offer, looking at owner-occupied loans at an 80% loan-to-value ratio. We're looking at up to 95% and we're assessing the risk," he said.
Looking ahead, Haupt added that WLTH will look to roll out personal and business accounts through its payment app (WLTHpay) by the third quarter of this year. Transactional accounts will be linked to a loyalty program, which will reward borrowers for paying their loans on time.
"Rather than having dishonor charges or late charges for something negative, we thought, 'Why don't we try to change that angle and focus on the reward for good behavior? ' We believe this will not only increase financial literacy, but also help our book by reducing the percentage of late payers. "
Mr Haupt said WLTH will also look to launch an enterprise payment platform for SME owners in the near future.
He concluded, "For us, WLTH is really about identifying all the issues that consumers and brokers have in the industry around technological barriers (so trying to remove them to make the experience easier for each party), coupled with to a wide offer which has attractive prices.
[Related: Brokers optimistic for 2021, fintech survey reveals]
If you're feeling overworked and overwhelmed in this fast-paced mortgage market, it's time to make some changes, and the Business acceleration program can help! Early bird tickets are on sale now. Work smarter, not harder, this year.
Annie kane
Annie Kane is the editor-in-chief of The Adviser and Mortgage Business.
In addition to writing about the Australian brokerage industry, mortgage market, financial regulation, fintechs and the broader lending landscape, Annie is also the host of Elite Broker and In Focus podcasts and The Adviser Live webcasts. .
Send an email to Annie at: This e-mail address is protected from spam. You need JavaScript enabled to view it.