Punjab may name Halwara airport after martyr Kartar Singh, soon to send a proposal to the center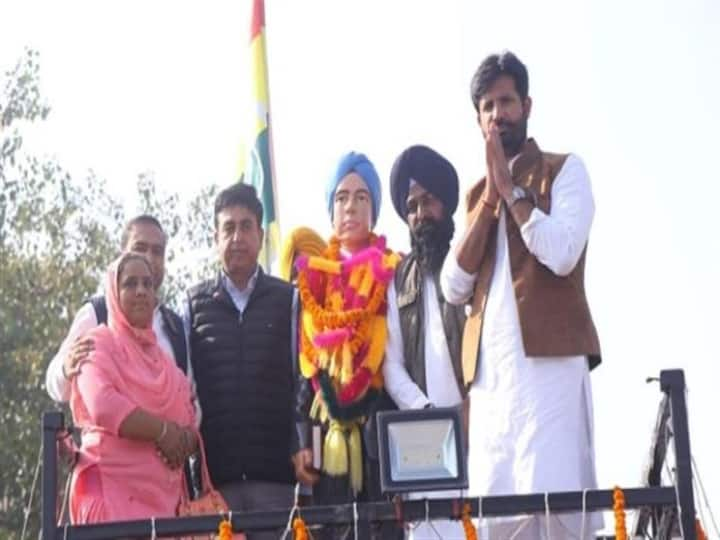 New Delhi: The government of Punjab is considering the name of Halwara International Airport in honor of martyr Kartar Singh Sarabha. State Transport Minister Amarinder Singh Raja Warring made the announcement on Tuesday and said the government of Punjab will send a proposal to the central government in this regard soon.
Presiding over a state-level event held to commemorate the 106th day of Kartar Singh Sarabha's martyrdom in his ancestral village, Cabinet Minister Amarinder Singh Raja Warring said naming Halwara International Airport after Sarabha would be the biggest homage to the martyr who gave his life. for the country at the age of 19.
READ | Breaking news live: Center not in favor of WFH, suggests carpooling to reduce air pollution in Delhi
On the proposal of the head of Congress, Captain Sandeep Singh Sandhu, the minister assured that the new bus station in Dhaka would also bear the name of the martyr Kartar Singh and that the proposal in this regard would be considered during the cabinet meeting of the 'State. In addition, the Punjab Roads daily bus service will run directly from Ludhiana to Kartar Singh village, Sarabha, Amarinder Singh Raja Warring said.
He announced a grant of Rs 10 lakh for the development of the martyr's native village from his discretionary funds.
Punjab's transport minister further said he would try to follow in the footsteps of the country's greatest martyrs and would always be indebted to them for their supreme sacrifice. Cabinet Minister Raja Warring also congratulated Shaheed Kartar Singh Sarabha Sports Club at the event.
READ | The Kartarpur Corridor will open from today. RT-PCR report, Immunization proof required – Check guidelines