Tech Interview with Natasha Kennedy, Global Managing Director of FleishmanHillard at True Global Intelligence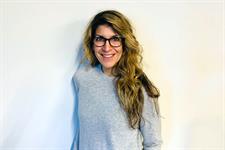 True Global Intelligence is part of FleishmanHillard. Can you explain its objectives?
We are a global practice group responsible for information, analytics and metrics for all FleishmanHillard customers. We participate in everything from new business opportunities, where we find information to generate creative or programmatic ideas and validate strategic options, to existing customer relationships, where we refine information and use analytics to make sure we increase the likelihood of success.
We use analytics to find smarter, faster ways to do media relations, thought leadership programs, and events. We act as an extension of the client's team; we attend planning meetings and seek to generate ideas. In the COVID-19 world, we are trying to provide insight into the minds of employees and consumers. We are very interested in behaviors, perceptions and needs.
You pull data from multiple sources to generate information. How are insights consumed by your customers?
We have customers who like the DIY model. We could have an analyst doing the analytics, using various forms of technology to bring the data to the dashboard, and then the client is able to directly mine the dashboard. But in the majority of cases, we also have our own advisory services, where we make recommendations on the different types of research we could provide. In this case, you have some sort of deliverable that would be sent to the customer, whether it was a report or an ongoing cadence of data and analysis delivered through a dashboard.
You wrote about the role of AI in public relations. Is this an urgent matter for the industry?
[PR is] behind all other functions and departments when it comes to leveraging technology. Is it urgent? Yes. Analytics and data is how most businesses make decisions right now, and AI is a key part of making that smarter and faster. It allows us to process massive amounts of data, learn from it, and make decisions based on it.
Innovation is really critical. The companies that innovate now are the strongest and best positioned to come out, and AI is part of the present and the future of that.
You recently published a report, COVID-19 Mindset: How Pandemic Times Shaping Global Consumers. What is the purpose of the report?
We try to educate businesses so that they can help consumers and employees. The public, which was very interested in it, took an interest not only in consumers and the economy, but also in employees: the return to work, communication with employees, the employee safety chain, all of this.
We also wanted to understand the expectations placed on business and government and other entities – where consumers think the responsibilities lie. – and how people assess the future.
Your respondents look to the future with sobriety, estimating that it could take between five months and two years to return to normal. Did that surprise you?
Not if you look at where the data is coming from. China (8%) really brings the average [citing that amount of time] down. In the UK, where some people have felt [the government was] very slow to adapt and make changes, they reached 39%. We can't wait to start again soon, and I'm really wondering what number and where it will go from here.
Although 94% consider national governments to be important actors in these circumstances, it should be noted that 85% also consider large companies to be important.
This demonstrates an interdependence between these entities and an opportunity for them to work together. People believe that it is not just one part that is going to find a solution. Consumers will hold all entities accountable for their responses to this crisis.
Another striking statistic is that more than 50% of consumers intend to change their buying behavior after the crisis is over. Do people find that there are consumer goods and services that they can really do without?
Yes, but who will they do without? I saw an interesting statistic from Tesco in the UK, where people no longer shop several times a week; they go there once a week, but they spend more in some cases than if they were there twice a week. And you think of the other effects of that. Perhaps [respondents] used to do a whole bunch of other things when [they] went to the grocery store. What is the impact on other retailers or on other services [they] more consumed when leaving the house?
The businesses that are doing well during the pandemic are those that had a service or solution that suited the home lifestyle. There are now new market entrants and new innovations. What does this behavior do for consumers? Does it make family life happier, a happier physical life, or maybe a less happy life? These are the kinds of things we want to explore: how things change, and what is the result of the change?
Natasha Kennedy is the Global Managing Director of the True Global Intelligence practice group at FleishmanHillard.